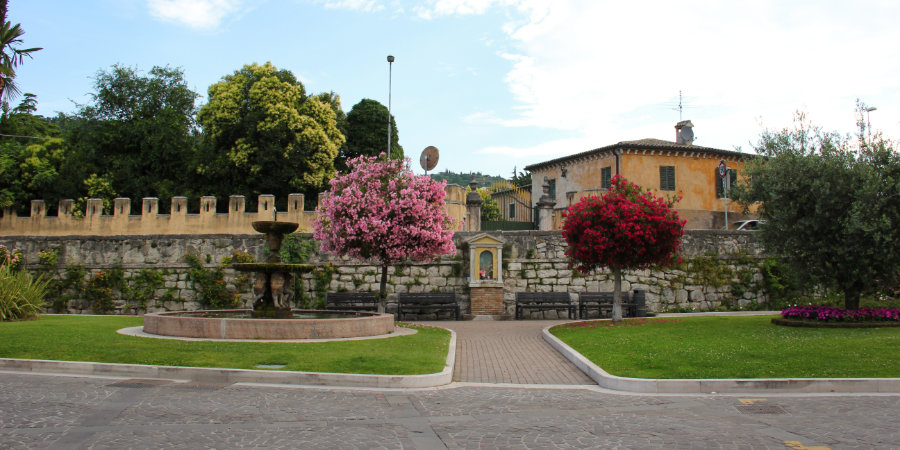 Rock carvings and traces of pile dwellings are testimony to settlements from thousands of years ago.

Today it is believed that Lake Garda (the largest lake in Italy), formerly known as "Benàco", took its name from the town of Garda. That is, from the German word "Warte", which means "guard", because of the fortress that once existed on the Rocca di Garda, which for a long time protected it from barbarian invasions.

Garda was at that time a city of great importance, which flourished during the Scala dominance and then under the Republic of Venice. In this period several villas and palaces were built in Gothic and Venetian style by noble Veronese families: Villa Carlotti, La Losa, Palazzo dei Capitani, Villa Albertini, Villa Canossa, Palazzo Fregoso.

In 1866 Garda was then annexed to the Kingdom of Italy.

At the beginning of 1900 the foreigners movement was still modest and only a few taverns offered hospitality and food. At that time the people of Garda lived, in rather precarious conditions, from fishing, wine-growing and silkworm farming.

It was only with the economic boom of the 50s and 60s that tourism in Garda took off in a few years.

And then everything changed...