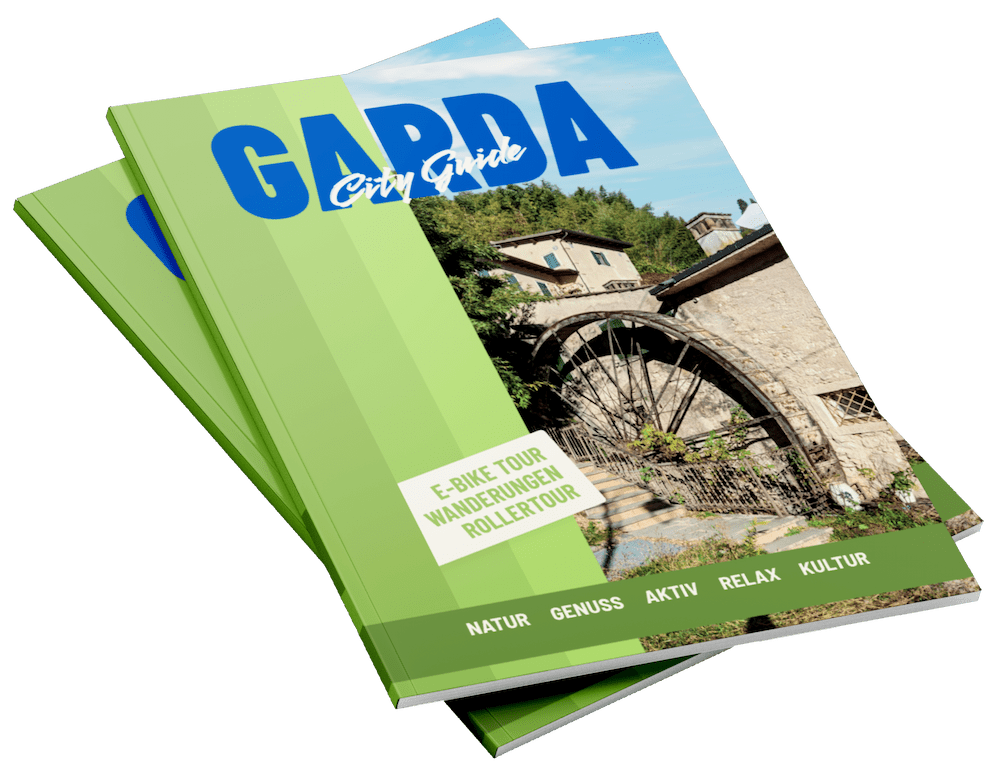 GARDA CITY GUIDE
A city guide made by people who live here.
Everything important about and in Garda, to take with you and keep. Get information quickly, relaxed and clearly.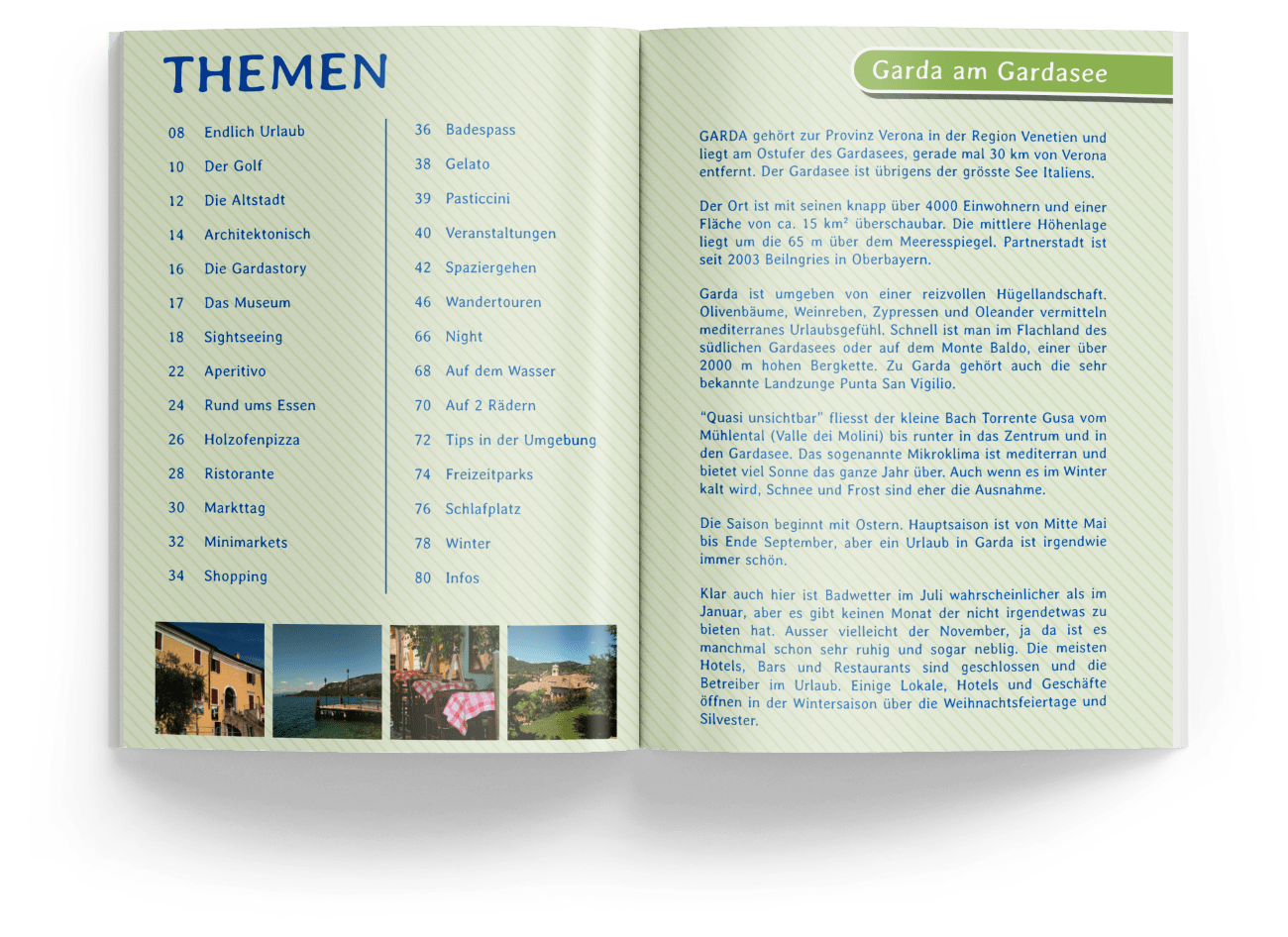 Garda,
the ideal place for all kinds of activities around Lake Garda. Even without a car.
Discover how diverse Garda is
What there is to do and see in Garda, where to go for aperitivo and who makes home-made gelato. At which restaurant you should go to eat fish or where the pizza is still traditionally baked in a wood oven.
Find out where to find crystal clear water and where to go if you want to be active.
Tour descriptions for panoramic hikes doable for everyone.
And yes even our quiet unassuming Garda has a rich nightlife.
ORDER
German edition on sale from fall 2023
English edition on sale from spring 2024
INFO
Vacation in Garda on Lake Garda
The city is located directly by Lake Garda and is only about 30 km from Verona. With its little more than 4000 residents Garda offers a quiet stay. Whether you are looking for recreation or want to explore the area.
Plenty of sun and Mediterranean climate
The so-called microclimate is Mediterranean and offers plenty of sunshine all year round. Garda offers a unique panorama thanks to its location in a splendid bay between the famous "Punta San Vigilio" in the north and the rock, symbol of the town, "La Rocca" in the south.
Biking and hiking in Garda
Garda has something for everyone, including "green" and sustainable.Walks and hikes in a unique natural environment with wonderful views await you just a few steps from the front door.
DISCOVER GARDA
A stay in Garda means culture, a visit to the Lake Garda museum, shopping until late at night, and a historic center with homemade ice cream, good food, and piano bars.The beaches with their bars and crystal clear water offer refreshing bathing fun on hot summer days. Furthermore, the public swimming pool awaits you during all seasons.

The city of Garda offers events for all ages all year round: musical, traditional, modern, creative and culinary and in winter "Natale tra gli olivi" and the New Year's Eve party with fireworks and music on the lakeside promenade.